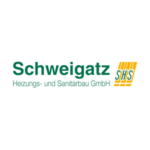 Website Schweigatz Heizungs- und Sanitärbau GmbH
Join Schweigatz Team for more benefits!
As Schweigatz Heizungs- und Sanitärbau GmbH, we specialize in finding solutions for construction, technical systems, and device networks. A professional team, high-class products, and reliable suppliers are the key qualities of our company. Thanks to our competence in the heating, sanitation, ventilation, and air conditioning systems as well as in the heat pump technology, we improve thousands of work and living areas along with other spheres of community life.
Currently, we are looking for new candidates who would support our office as:
Trainee (m/f/d) – Office Management
Workplace country: Germany, Oldenburg
Start date: 01.08.2024
Candidate Profile:
You have graduated minimum from a Middle School (or relevant) with satisfying results, especially in subjects such as math and languages
You are excited by a variety of tasks
You are confident and comfortable with phone calls, working on a computer, managing documents, and contacting customers
You are a quick learner with an open personality and very good communication skills
You are well organized and keep things up to date
You have very good spoken and written German skills (min. B2 level)
We offer:
Up to 1.000 € Exam Bonus
100 € monthly salary allowance, available after the trial period
Driving license costs coverage depending upon the performance
Relocation support, active help with other formalities 
If you have any questions, please contact us via e-mail: job@schweigatz.com, or phone: +49 441 92066 22 (Languages: English, German, Polish).
In case of your interest in the Trainee (m/f/d) – Office Management role, apply via e-mail:
job@schweigatz.com
or by post:
Schweigatz Heizungs- und Sanitärbau GmbH /HR
Fuldastraße 38
26135 Oldenburg
Germany
Our Data Privacy Statement for applicants can be found at:
https://schweigatz.de/datenschutzinformationen-fuer-bewerber/
If you have any further questions about your data protection, please contact us.